Menopause: want to know the difference between facts and fiction? Or how to be at your best during menopause and beyond?
Keeping the conversation going with #BBCMenopause
On 2nd July in Nottingham you can discover more than you ever knew possible about Menopause.
Trentbridge is the venue set to welcome a world class collection of speakers and exhibitors in association with Henpicked, focusing on the topic which has of late been featured on the BBC for an entire week.
Director of Henpicked Deborah Garlick explains why this event is such an important part of a very busy schedule for her company, and why every women needs to know about menopause.
"Often referred to as The Change, we want everyone to talk about menopause openly without embarrassment and those suffering with physical & mental challenges, associated with hormonal decline, to have the help and support they need. It's time we all sailed through menopause and enjoyed this next phase of our lives.
Many of us associate going through menopause with getting older. And while most women start noticing symptoms during their 40's, some will go into early menopause – either naturally or due to surgery – while others are in their 50's before they hit menopause."
Surprisingly, considering the menopause is nothing new, there is a huge amount of confusion on the types of treatments and solutions between not only women themselves, but also the medical profession. After the astounding success of #BBCMenopause which featured Deborah and several of her associates, the team at Henpicked decided the conversation needed to continue.
"This event, Menopause: What every women needs to know … has been designed for women of all ages who want to learn more about this sometimes really long phase in their lives, and how best to understand what to expect. To avoid concern & anxiety awareness is essential, as with any bodily process like puberty and pregnancy, but menopause get's left out in the cold, no pun intended, and women are expected to muddle through. So, wouldn't it be much nicer for everyone involved, which includes family & friends, if you had clear concise information and if you want support you know where to get it?
It seems like madness to us that in 2019 it's still so hard for women to get the clarity they need in order to live a full and purposeful life whilst experiencing an internal tornado of hormones."
Henpicked have bought together experts in their field to share the latest on HRT, natural alternatives, remaining active and also the intimate changes you're least expecting. The venue is stunning and the atmosphere will be fun & informative, with lots of free goodies to take away thanks to our sponsors Sylk UK & Vitabiotics. Other companies who will be featured during the evening include: Spire Healthcare, gynaedr.co.uk, MenoHealth, NewU clinic, Just for Tummies, 51 Apparel and Esteem – no pause.
Tickets for the event taking place on 2nd July at 6pm, venue Notts County Cricket Ground can purchased on Eventbrite via this link http://bit.ly/HenpickedEvent
Meet and hear from our team of experts. Ask whatever's on your mind!
Why do women experience menopause? When does it happen? What can you do about it if you experience symptoms that get in the way of you enjoying life? Is HRT safe? Is it good for you?
Our experts include:
Dr Joanne Hobson
With over 30 years experience as a GP and British Menopause Society accredited Menopause Expert, having run a menopause clinic in Nottingham for the last 15 years. Find out more about Dr Hobson here.
Clare Shepherd
Winner of Live Better With Menopause menopause coach of the year.  Clare is a fully qualified and registered nutritional therapist and shares the diet secrets or hormone balance, health and happiness. Find out more about Clare here.
Julie Robinson
You may have seen Julie on BBC Breakfast during #BBCMenopause and This Morning Live. Her brilliant new MenoHealth classes are a fabulous combination of menopause education, exercise and fun. You can train for a new career as a MenoHealth leader or join a class. Find out more about MenoHealth here.
Dr Shamim Byrne
Dr Byrne offers specialist advice in women's health & gynaecological conditions.  Shamim will be explaining the health the benefits of an effective Pelvic Floor exercise strategy. Find out more about Dr Byrne here
Hannah Flemming Hill
Hannah has opened the New U clinic in Nottingham, offering a painless, non-invasive treatment which can offer significant improvements to your pelvic floor muscles. The BT Emsella chair simulates the effects of thousands and thousands of Kegel exercises – which strengthen the pelvic floor muscles – in a single session.
And more….
And finish the evening knowing what to do next.
Enjoy a glass of wine or two with friends in the gorgeous Notts Cricket Club, overlooking the grounds. And grab a bag of goodies, or win a prize in our competition.
Invite your friends, let's make a lovely evening of learning and chatting about menopause and beyond.
Sponsored by Sylk – passionate about intimate well-being and helping women to feel confident and healthy as well as supporting the health professionals who care for them
Sponsored by:
Sylk – passionate about intimate well-being and helping women to feel confident and healthy as well as supporting the health professionals who care for them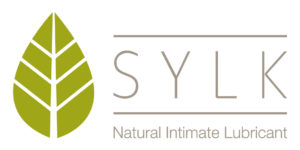 The UK's No.1 Vitamin company will be providing free samples of Menopace Plus with active botanicals, a specially formulated food supplement for women during and after the menopause, who are looking for even greater support. Thousands of women worldwide have discovered that Menopace, the UK's No.1 selling supplement for this stage of life, provides effective nutritional support.

Henpicked Partners: